Top 5 youngest startup companies in India
Check out this list of top 5 youngest startup companies in India. For more detail kindly do read more.
Top 5 youngest startup companies in India
Because of the COVID-19 epidemic, which swept the world, last year was a year of ups and downs. Strong businesspeople in India have tested their ideas and jumped into possibilities. Some of them have failed, but others have succeeded like nothing else. India encourages the establishment of startups since it has access to competent labor at reasonable prices, investment from domestic and foreign investors, and expansion potential. Financial Express claims that in 2021, start-up funding will have hit a new peak. Institutional investors and pension funds are joining the large venture capitalists in funding numerous new online enterprises.
Investors invested almost $4.4 billion in Indian startups between January and March 2021, which is 26% more than they did in the same period the previous year. Fintech and Financial Services firms (123), Retail and Ecommerce companies (99), and EdTech companies are the biggest gainers in the fundraising agreements (84). This demonstrates that despite the difficulties brought on by the COVID-19 pandemic in India, entrepreneurs have managed to maintain their flight.
In 2022, 10 firms from India would be included in the list of unicorns, according to Inc42. We've created a list of a few businesses that rank among India's top startups in this blog. These firms have done an amazing job of surviving through the years and are now aiming to increase their reach.
CRED:
CRED is a platform that was established in 2018 where you may pay your credit card bills and earn rewards. Users now receive "CRED coins" when they pay their bills via the CRED app, according to a novel business model developed by the platform. These coins can then be used to make purchases, participate in contests, or enroll in workshops.
The Bangalore-based firm offers its clients a variety of services, including financing and an exclusive selection of goods. The business thinks that through providing incentives, people's financial behavior will improve.
CRED is the newest Indian startup, according to TechCrunch, with a valuation of over $2.2 billion. More than 6 million clients and around 22% of credit card holders use this 2-year-old firm. The company is one of the most talked-about startups and is targeting wealthy customers, according to founder and CEO Kunal Shah.
Very few businesses maintain steady growth throughout the years while concentrating on the high-end market. Additionally, CRED intends to launch a function that will enable the usage of CRED coins at more than a thousand retailers. The business also intends to run its own online store. It is obvious that the firm has plans for much more than merely giving its clients incentive coins.
Meesho:
Meesho is a reseller platform that was established in 2015 by IIT-Delhi graduates and is poised to grow into a significant e-commerce distribution channel where home business owners may sell goods via Facebook, Instagram, and WhatsApp. After raising $300 million in capital, the company is now valued at $2.1 billion.
Meesho is the internet platform ecosystem that enables small enterprises to operate. To date, this platform has raised $490 million from investors, including Facebook. Meesho links vendors and buyers in an online marketplace and provides vendors with administration of logistics, orders, and payments. It has connections with over 13 million business owners in Indian cities who deal in groceries, home and kitchen equipment, clothing, and other things. Meesho has a huge potential to elevate retailing to new heights in the future as Indian social commerce is predicted to expand at a rate of 55%–60%.
It faces competition from businesses like GlowRoad, Dealshare, and CityMall, which are attracting investors' attention. In December 2020, Dealshare, which was established in 2018, had raised $21 million.
According to Meesho, it has delivered deliveries from more than 100,000 registered suppliers, bringing in more than 500 Cr ($68 million) for home-based business owners.
Pharmeasy: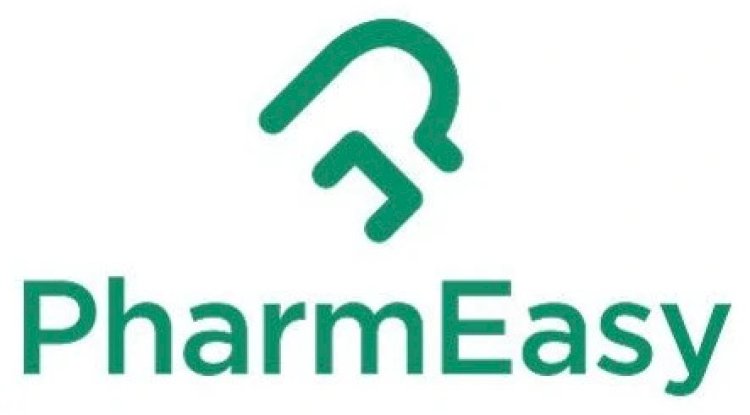 PharmEasy is an online pharmacy and medical supply company based in India that specialises in over-the-counter medicines, laboratory testing, and medical equipment. The business, which was established in 2015 in Mumbai, Maharashtra, has experienced phenomenal growth. It is an internet drugstore featuring every item you might find in a physical pharmacy.
The business has expanded as a result of being a crucial service during the COVID-19 pandemic. In India, PharmEasy is opposed by 1mg and Netmeds. With a staggering $350 million in funding, this health IT business has become India's first Epharmacy unicorn. After PharmEasy and its rival Medlife merged, the funding was raised. Medlife received a 19.5% share in the combined company after PharmEasy purchased a 100% stake in it.
Both businesses have united in order to compete with rivals who have recently entered India's pharmacy market, including Netmeds (Reliance Jio), Flipkart, and Amazon Pharmacy.
PharmEasy's investors are the same ones who funded firms like Swiggy and Byju's. Throughout the upcoming 12 months, the founders Dharmil Sheth and Dr. Dhaval Shah hope to connect with more than 100,000 pharmacies in India's new geographic regions
Dream11:
DREAM 11 is an online fantasy sports platform that was established in 2008 and currently has more than 10 crore subscribers in India. The business was started by two young cofounders, Harsh Jain and Bhavit Sheth, and is based in Mumbai, Maharashtra. Just before the IPL 2021 season started, DREAM 11 raised $400 million.
TCV, which has also supported industry titans like Netflix and Airbnb, is one of the investors. DREAM 11 is also the country's first unicorn startup, with a $5 billion valuation today. The business has expanded over the last 3 years at a CAGR of 223%.
The initial and most popular fantasy gaming platform in India is called Dream 11. It has drawn a large number of youthful people who are obsessed with games. The company said that it has reached the 3 million user mark in less than two months after taking three years to reach the 1 million user mark. Before the COVID-19 pandemic began in India, the corporation had about 75 million customers; it currently has 100 million. According to Deloitte statistics, fantasy sports have increased by around 200% in India, which is a driving force behind the company's expansion.
Digit Insurance:
In order to transform people's perceptions of insurance goods, the 2016-founded insurance company Digit Insurance intends to make insurance products simpler for everyone. In addition to the $340K investment from the Indian celebrity couple Virat Kohli and Anushka Sharma, Digital Insurance raised its first round of funding in 2020.
The reason is because more than 20 lakh Indians have purchased health insurance against diseases like COVID-19 and others like malaria, chikungunya, dengue, and others.
Due to its lower operating costs and strong business metrics, Bangalore-based firm Digit achieved break even in 2020. In 2020, when the entire insurance market was in trouble, the company, according to chairman Kamesh Goyal, was able to grow its business by 30%. Numerous honours have been bestowed to Digit, including "Hottest Startups in India 2019," "Asia's Best General Insurance Company of the Year 2019," "Fintech 250 List," and others. Kamesh Goyal further promised that the money received would be put to good use in developing new businesses and innovations.
The list is endless because so many Indian entrepreneurs are succeeding in various fields. For example, Flipkart, Big Basket, Ola Cabs, FirstCry, and CureFit are well-known brands. The new force in the global economy, millions of new clients, India's expanding global influence, and education all contribute to the rise of these firms. For more such interesting topic visit us on www.eoontech.com
What's Your Reaction?