Recap: Last Year's Apple WWDC iOS 14 Updates
Check out last year's WWDC announcements made during Apple WWDC 2020 during the pandemic and brush yourself for this year's conference, to be held on 7th June 2021.
Recap: Last Year's Apple WWDC iOS 14 Updates
As you are aware that this year, Apple's WWDC is schedule at June 7 2021, we thought to give you a glimpse of what Apple launched in its previous WWDC. It was held on 22 June 2020 & Here are the updates related to IOS 14.
App library: (Easily made folder automatically)
The App Library offers a new way to manage your apps by using automatically generated app categories and a new searchable alphabetical list view. It may not be immediately obvious how to find the App Library, but that's because it lives beyond the last screen of apps.
So after that, you can see the folders in-app library. Whereby, as you can see in fig 1 left side of the suggestion folder, and the right side of the recently added apps. So you can easily manage and find out which app you want.
You can also hide unnecessary pages. This app library has been arranged in a z-order so it's easy to find.
Widget: (By using smart stack it's quick & easy )
In IOS 14 widget there are different size widgets available. Also, a feature called smart stack there. Which is very much useful. You can put that smart stack anywhere on the screen and can give you whole day reports like; morning news, whole day meeting schedule, and an evening activity of the day.
You can also add TV shows or any series on the smart stack.
Picture in picture: (Play videos in background)
You can access the app while texting anyone or making any notes it will be on screen. if you remove the screen then also you can hear audio.
While attending face time also you can see videos.
Siri Advance:
Siri can now send an audio message.
Also, one more app adds in which is translate. Whereby you can easily translate any language. And its offline app. SO easily useable anywhere.
Messages:
- Conversation:
You can now pin most important massage so you don't lost there chat and no need to find it .
Memoji:
There are 1 trillion ways you can create your own face emoji.
20 new hairstyles from which you can represent your profession.
By seeing the current situation there are face cover emojis too.
Added more age options.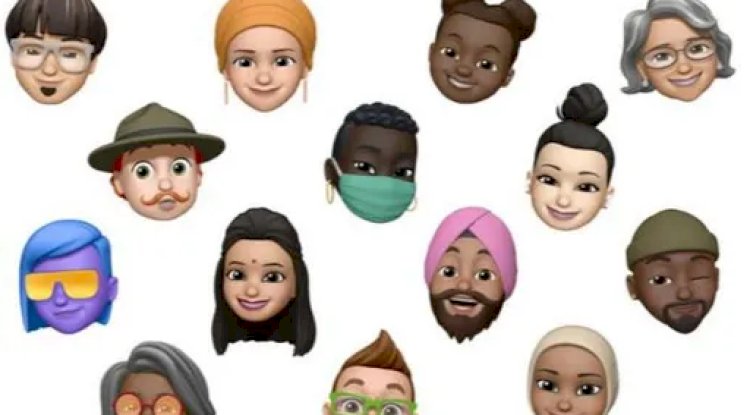 Groups:
Now you can do inline replies.
You can only get notified when the group person you mention send massage.
All group member memoji will be shown and the most recent user memoji will be the largest .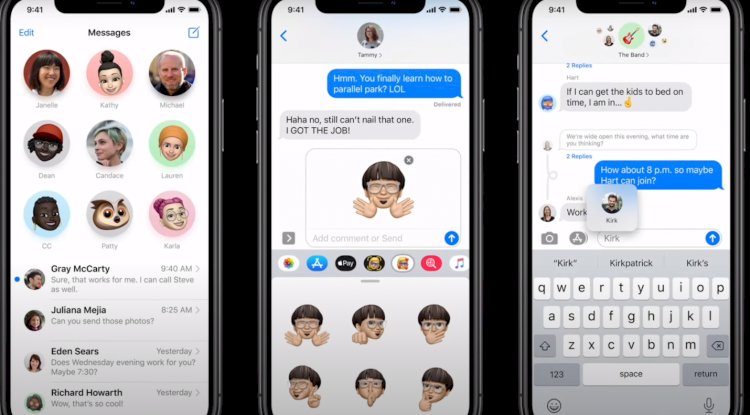 Digital car key:
No need key to unlock your car now. Just from your I phone you can operate digital key and unlock the car.
Currently this digital key is operating in BMW 5 series. Soon coming other cars.
Also has high security so when you feel like unsafe you can stop from I cloud and stop.
App clips:
From this app you don't need to find the app from I store just scan from camera or app and boom you get where ever you are and which app you want.
Example you are in front of parking and need to pay buy just a click you get the app.
So here is all the update of IOS 14. I hope it will be helpful to you all. All the new updates are super cool and really exciting. Especially the Siri, memoji and picture-in-picture features. where you can easily watch while working on iPhone or doing any other task. And the next update is coming in this 2021 June. For Best IOS 14 latest update go check out our website. https://www.eoontech.com/. For more such interesting blog you can visit our website. We are also working on IOs app development. Do check out. Don't forget to mention your favorite feature. Any questions or query you can contact us on our website or you can do ask in the comment section. Another Apple IOS 14 update blog coming soon. stay tuned. Stay safe and be healthy.
What's Your Reaction?