Instagram Hacks: 14 tricks & features you need to know (part-1)
It's all about instagram hacks and feature that are super cool and helpful to all. So, visit our page and read for more brief information.
Instagram is one of the most widely used social networking sites, with over one billion monthly active users, as we are all aware. There are actually countless Instagram tricks and features that you probably aren't aware of, despite the fact that you might assume you know everything there is to know about this photo and video sharing app.
We're going to share 14 of the top Instagram tricks and functionalities with you in 2 parts. These techniques will enhance your Instagram game, from discovering the finest filters for your photos to editing your photos like a pro and using hashtags to gain more followers.
Let's start now.
Reposition filters.
Maintain focus on your preferred filter and hold it for 1-3 seconds before switching to the first filter. The selection then appears as "personalise one," and you immediately see your favourite filter.
How to do it:
Select Filter when posting a picture or a video.
Drag the desired filter up or down the list by pressing and holding it.
Shift any filters that you don't frequently use to the list's end.


Reduce your exposure to stories and posts from accounts you follow but don't adore.
Your aunt posts videos of her cats on Instagram, and while you don't want to see them anymore, you also don't want to unfollow her since it would be disrespectful. What is the solution? Give her a mute!
How to do it:
Muting Posts & Stories
Navigate to the account you wish to mute.
Press the Following icon.
Select Mute.
Decide whether to mute all posts, Stories, Notes, or just one category.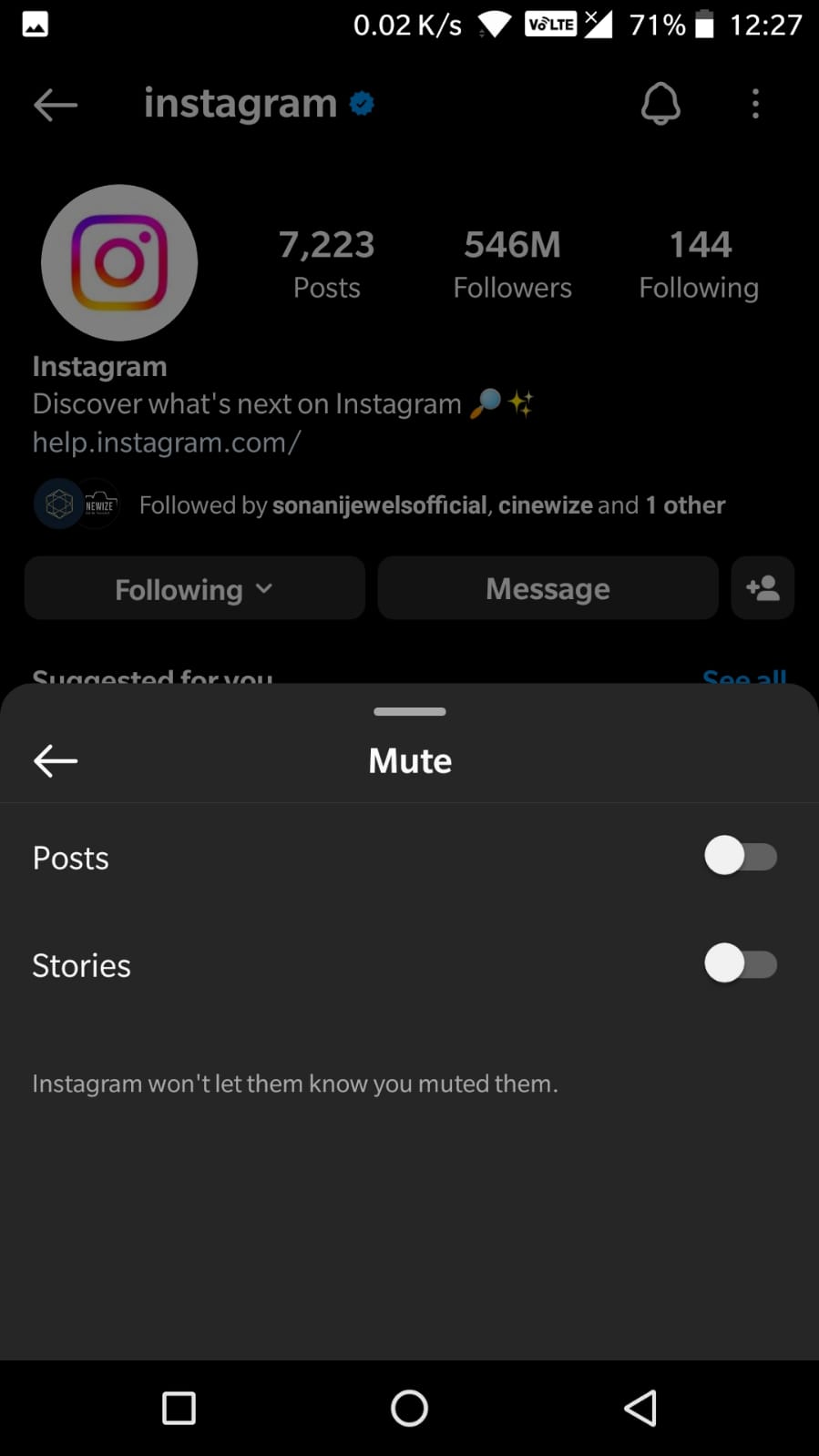 View the posts you have liked.
Review your entire previous photo likes for a trip down memory lane.
How to do it:
Go to your profile first.
Select "Hamburger" from the top-right menu.
Click on Your activity.
Select interaction and then click on Likes button.
Click the images or movies you want to see again.
Reduce the amount of time you spend on screens.
There is no reason to scroll endlessly just because you can. Instagram's built-in daily timer will assist you with avoiding yourself.
How to do it:
Access your profile by clicking the hamburger menu.
Click on Time Spent.
Select the daily break reminder option.
Alternatively, tap Daily time limitations.
Select duration and tap turn on.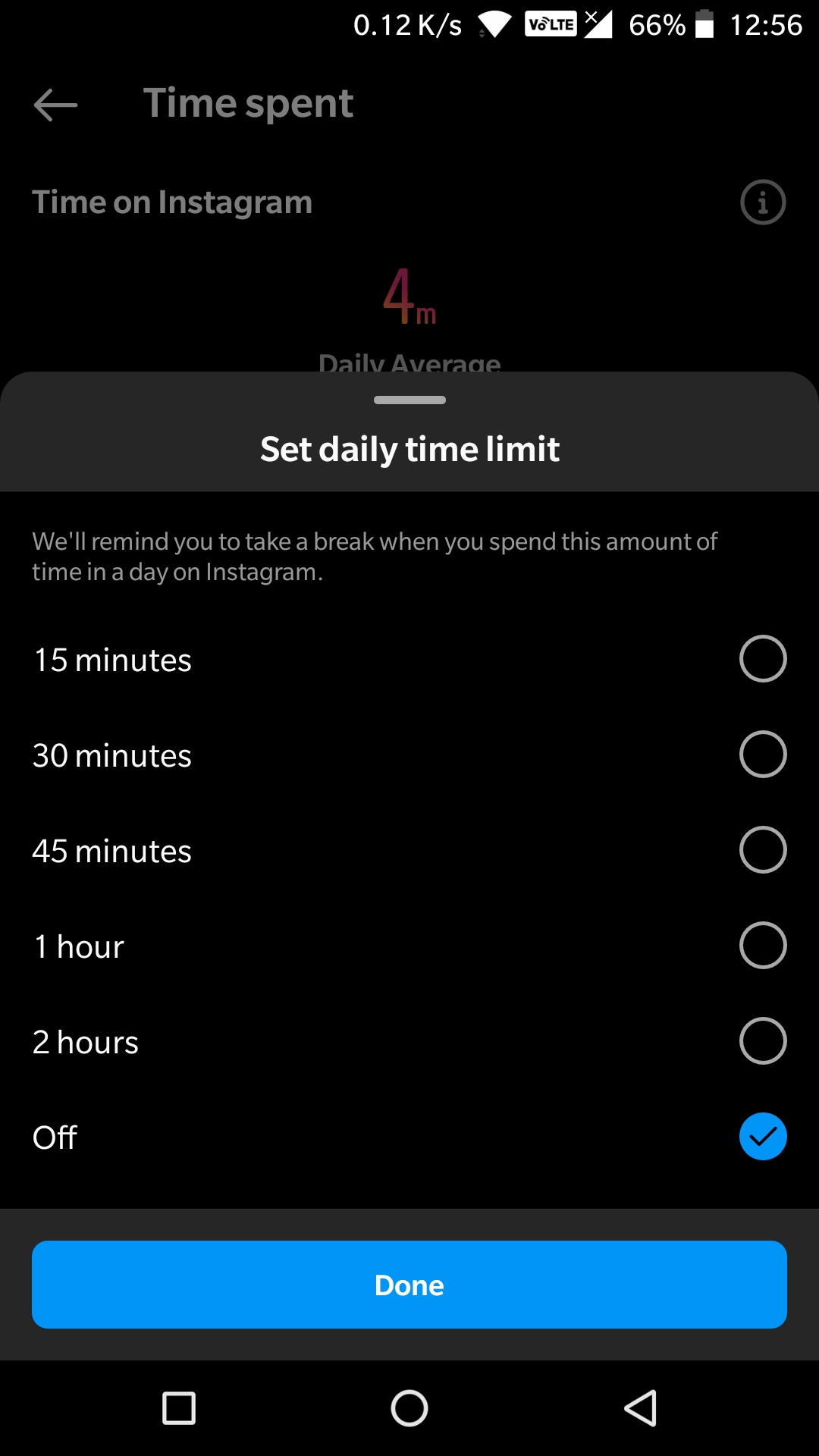 Hands-free video recording.
The hands-free mode resembles a more laid-back Instagram boyfriend. Loves to obey orders and is loyal.
How to do it:
On your feed, click the Plus button in the top right corner.
Click Story.
Select Camera.
Tap the Hands-Free recording option after swiping through the options on the side of the screen, such as regular, Boomerang, etc.
To start recording, tap the record button at the bottom of the screen.
You can either let the allotted time expire or hit the capture button once again to stop recording.
Use your own fonts on stories.
We'll probably never understand why Instagram won't let you use the Jokerman font in its native form. However, there is always a way where there is a bizarrely constructed '90s serif.
How to do it:
Launch a font editor. Numerous free solutions are available through your web browser, such as igfonts.io. However, be aware of apps with third-party fonts that can track what you type!
Use your preferred font tool to type your message.
Choose the desired font.
Cut and paste the text into your story.
Your story's highlights can have a new cover, and you can also convert highlights into reel.
Use this Instagram trick to highlight your highlights with a fresh new image. And now you can also convert your highlight stories into reels.
How to do it:
Tap Edit Highlight after selecting your highlight.
Click on Edit Cover.
Choose the desired picture from your camera roll.
Click the "Convert to Reel" option after choosing the Stories Highlight you want to utilise for your Reel.
And these are 7 tricks & features that will help you boost your profile and build a strong and engaged online community! Do visit for part 2. Follow www.eoontech.com for more such useful hacks and interesting blogs.
What's Your Reaction?